Rehoming Assistance
We're Here to Help
We have several programs in place designed to help you keep your pet instead of surrendering them to a shelter. We believe that no one should have to rehome or surrender a pet that they love dearly because of financial hardship. We host low-cost events for vaccines, flea and heartworm preventatives, and spay/neuter regularly and also offer a Community Pet Pantry program for those who need assistance with pet supplies! Learn more about these low-cost programs here We're Here to Help We're Here to Help We're Here to Help We're Here to Help We're Here to Help We're Here to Help or call the shelter at 281-554-1377 to discuss options to help you keep your pet. If you are in need of pet-friendly housing options, especially for "bully type" breeds, visit My Pit Bull is Family.
While our goal is to help you resolve the problems you are experiencing so that you can keep your pet, we understand that there are circumstances that may not allow you to do so. There are many homeless animals in the community that need shelter and care. For owned pets, the animal shelter should be a last resort for rehoming.
Rehoming a Pet
Rehoming a pet directly from your home to their new home has many benefits!
Even the Best of Shelters Can't Compare to a Loving Home

An animal shelter is a stressful environment for any animal, but especially for owned pets. While we have a wonderful new facility and a team of dedicated staff and volunteers, this cannot compare to the love and security a pet receives at home.

Find a Perfect Fit

No one knows your pet like you do! Who better to find your pet the best possible new home than you? By rehoming your pet, potential new owners have the opportunity to learn more details about your pet than a shelter is able to provide – from favorite snacks & activities to medical histories & experiences!

Save Space in the Shelter for Those Most in Need

League City Animal Care receives an average of 2,500 homeless animals annually, many that are in desperate need of care, medical attention, or shelter. As a no-kill community, we work hard to save the lives of the animals that enter our doors, but we cannot do it alone. Rehoming a pet without surrendering to the shelter helps our organization ensure that shelter is available for those most in need – those who are lost, displaced, homeless, injured, or sick.

Stay in Touch!

Pet caregivers who rehome a pet directly often stay in touch with the pet's new family – receiving updates, photos, or even meeting for play dates! When a pet is surrendered to a shelter, the staff are not able to provide you with any details on the new home or contact information for the adopter. Rehoming a pet yourself allows you and the adopter to decide if you'd like to remain in contact.
Get Started
League City Animal Care offers two options for pet owners to rehome their pets! To get started, click on one or both of the sites below to begin marketing your adoptable pet to adopters looking for a new furry family member!
We also link these sites on our own adoptable pets page to help increase your pet's visibility and help them find their new homes even faster!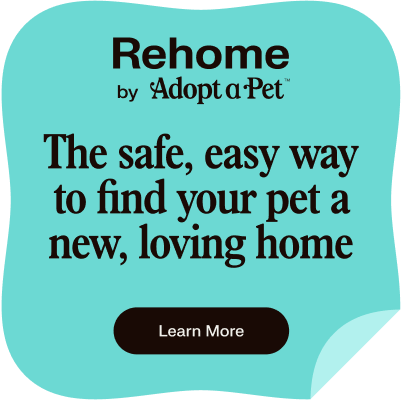 Visit Rehome by Adopt-a-Pet
Visit Home to Home
Still have questions about rehoming a pet? Email RehomeAPet@LeagueCityTX.gov